Infiltration Planters within the Right-of-Way
BPD developed graphics to illustrate the functionality & benefits of infiltration planters, also known as green street planters, and how they can be implemented into urban streetscapes. Infiltration planters are landscaped spaces that capture & slow down stormwater runoff, allowing it to soak into the ground while being filtered by plants, soil, & gravel. This process not only improves water quality, but also decreases quantity of runoff leaving the site, helping to reduce the size of stormwater infrastructure downstream.  Infiltration planters replenish groundwater supplies, provide natural wildlife habitat, and restore watershed health.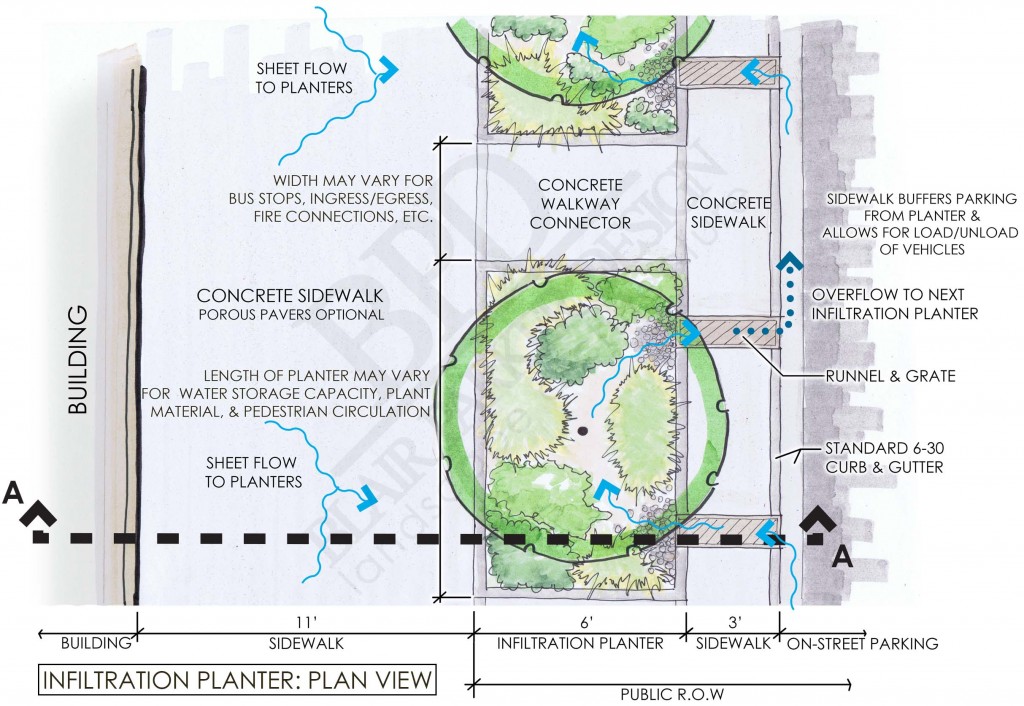 Rather than creating planting spaces above walkway & street surfaces, infiltration planters are lowered, allowing for rainwater runoff to enter the planting space from the street gutter & surface flow over the sidewalk. The runoff then pools within the planting space, giving water time to infiltrate through the planting media & gravel & into native soils below, helping to recharge the groundwater. Once the native soil becomes saturated or if infiltration rates slow, water collects within the gravel course until it reaches the elevation of the underdrain which is tied to an existing stormwater drainage system. In heavy rainfall events, the facility may become so inundated with water that the planter fills up entirely. When this happens, the overflow simply leaves the facility through the downhill runnel, flows back into the street gutter, and continues to the next infiltration planter or active inlet.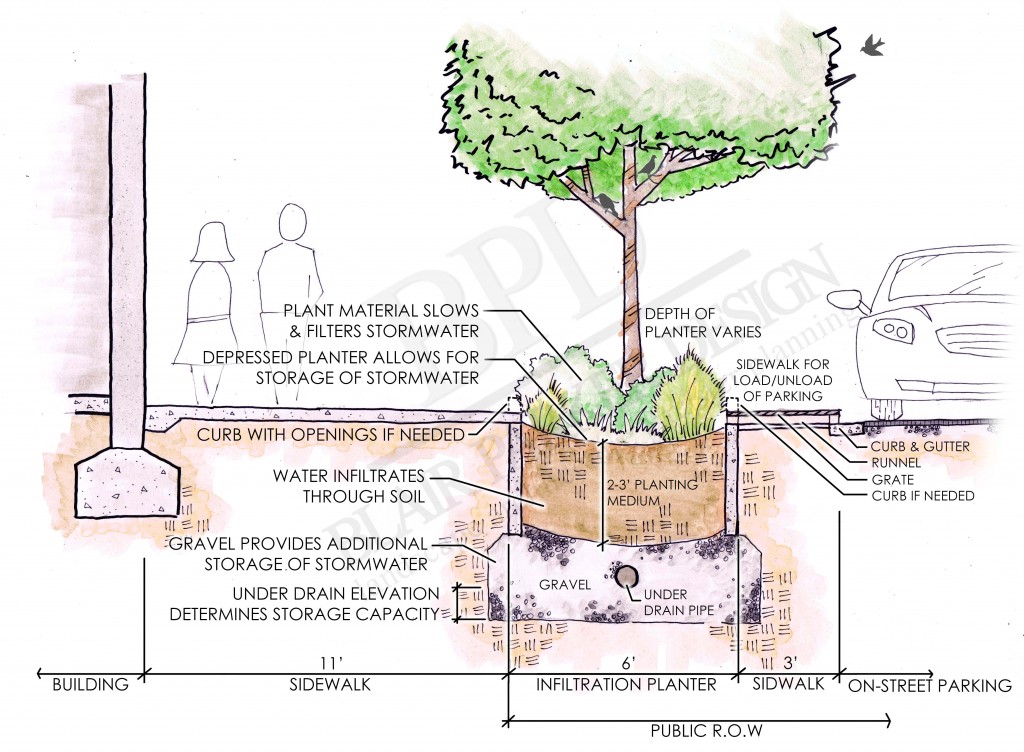 Although this is not a new concept, roadside infiltration planters have not yet made an appearance in the Memphis area. With a few adjustments to soil mix, under drains, and media depths, these planters have the ability to function with the area's intense rain events in the same manner that they do with the slow, soaking rains common to other regions. BPD understands these variables of green infrastructure & is working to advance LID strategies locally.